Maarten Huizing
Maarten works completely digitally, using 3D models and other digital components to create scenes with an otherworldly feel that maintain warmth through their organic aesthetic. His work often features scenes that feel suspended in time, populated by stone-faced human heads and harsh, metallic objects. Maarten mainly operates in the music industry, making posters and visual identities for music events and designing album artwork for artists. He also enjoys working on editorial illustrations for newspapers, magazines and podcasts.


Selection of clients
De Volkskrant | VPRO-Gids | Into The Great Wide Open | Museum voor Beeld en Geluid | BNO
Grasnapolsky | Follow the Money | Club Guy & Roni | Uitgeverij Prometheus | De Correspondent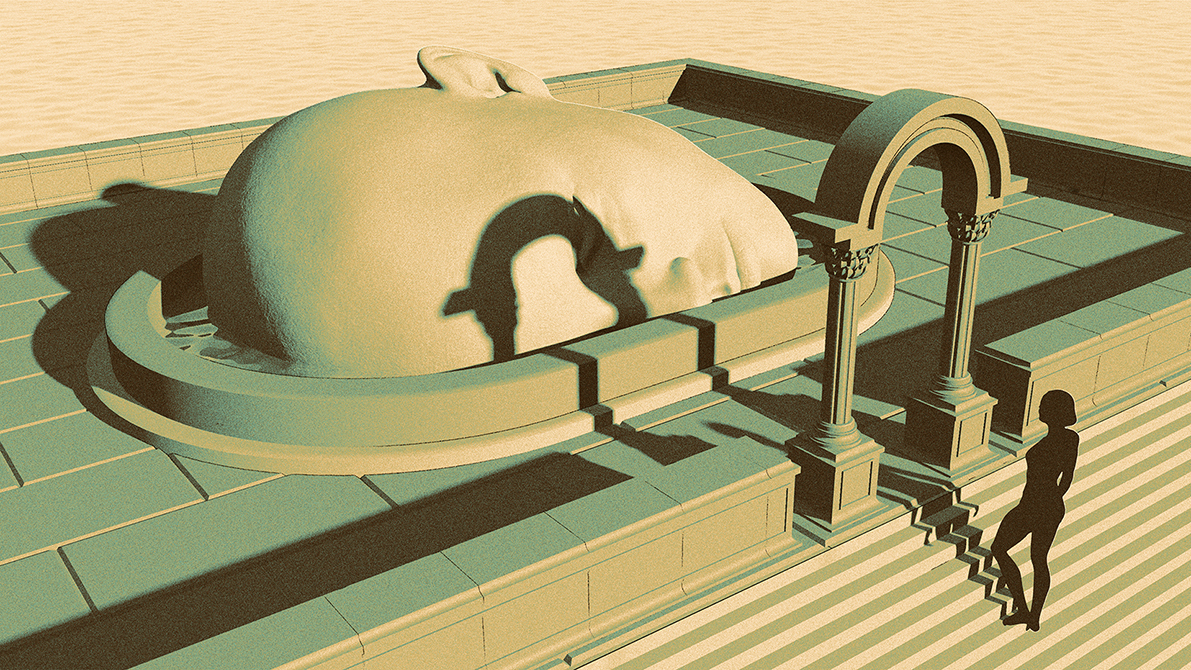 Tarot Cards
Nine illustrations for a series of tarot cards delivered with the second edition of Hard//Hoofd-magazine. The theme being 'rituals', each card portrays a modern object that represents a prediction for the reader's future. Touching on themes like 'growth', 'gift' or 'time'.
Click here for more on this project.
Paradigm Festival

In the summer of 2022 Paradigm was finally able to hold its annual festivals, Planet Paradigm and Paradigm Festival, without limitations. To rake in as many visitors as possible, Maarten was asked to make animated trailers for both events. He has been doing regular work for Paradigm since 2018.